Creating podcasts and fund development probably do not immediately go together in most minds.
The position we take, in this webinar, is that engaging content through a popular medium can support development and fundraising. Most foundation staff tend to be small and budgets are just as tight. Our goal, for this webinar, was to explain the basics of creating podcasts from the ground up and what a true cost, both in time and dollars and cents, might be for an organization to accomplish this.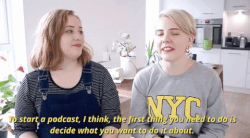 Topics included a few basics we like to explain such as, what gear should I get and how much to spend? How do I distribute my podcast and how much "technical" knowledge do I need to possess? If you are at all interested in learning the origins of creating podcasts, how they have evolved into one of the more powerful tools for connecting with members, fans, customers and people around the globe then you will enjoy this webinar.
If you are looking for a day to roll out your podcast, you might consider September 30th – National Podcast Day and if you are considering creating podcasts for your organization, now is a great time to launch a podcast and leverage any online buzz that you can.
In putting together this presentation we found some great statistics that can help you gauge how well your podcast is doing to be considered relevant:
Did you know, if your new episode gets, within 30 days of its release:
more than 136 downloads, you're in the top 50% of podcasts.
more than 1100 downloads, you're in the top 20% of podcasts.
more than 3200 downloads, you're in the top 10% of podcasts.
more than 7,700 downloads, you're in the top 5% of podcasts.
more than 20,000 downloads, you're in the top 2% of podcasts.
more than 36,000 downloads, you're in the top 1% of podcasts
---
Interested in talking with us more about how we can help with your podcast?
Email DJG's VP of Client Services Drew Navolio to schedule a time to talk. In the meantime, visit our digital services page for more information about our podcast experience and listen to our own Stir & Tell Podcast.