With the entire country on lockdown and many association employees on work from home status due to COVID-19, we thought it would be helpful to pass along some work-from-home tips from DJG staffers who have had experience working from home.
1. Stick to Your Morning Routine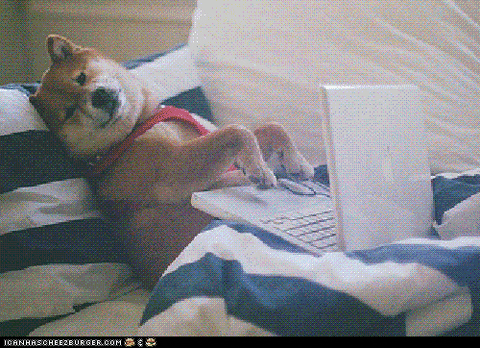 Rachel Kroening and Cindy Vanhenkelum stressed the importance of establishing a routine.
"I keep my routine the same—I wake up at 6, take the dog out, get dressed and ready for work as if I were going to the office," Kroening said.
"I know many like to stay in pajamas or comfy clothes when working from home, but I can't stay focused on work if I'm not dressed for work," Van Henkelum said.
"Stick to your morning routine – get up, work out, get dressed, eat, have coffee, whatever you normally do…resist the temptation to just roll out of bed in your PJs and work," said Blue Water Communications staffer Jodi Beznoska. "For me, getting dressed in clothes that I could wear if I needed to suddenly leave the house is key to getting into "work mode."
2. Make To-Do Lists
Anne O'Day keeps it simple noting that lists can be handy, "I make a list of to-dos every day to stay on track."
3. Time Management
Amber Hendrickson emphasized the importance of time management to create a successful and productive environment.
"I love the Pomodoro Technique, which focuses on breaking down larger projects into small 15 to 25-minute chunks of time," she said. "There are other techniques like this but this one has saved me during longer periods of work-from-home time."
4. Communicate with Others ( While Practicing Social Distancing)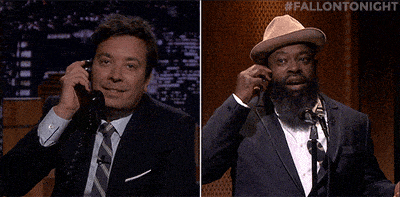 "My biggest thing is staying in communication with fellow colleagues. It is easy to fall into working in a silo," said Cheryl Peaslee. "We need to make sure we are talking to each other, discussing thoughts and ideas."
Sara Stacy also urged regular human contact to combat feelings of isolation that might creep in during longer periods of time spent working from home.
"Talk to each other on the phone. I have a call with at least one colleague each day," Stacy said.
Given the increase in the number of work-from-home conference calls, Ron Zywicki recommends investing in a pair of wired earbuds with a mic, or a headset, for phone calls, video conferences, etc. "This makes it easier for you to hear the conversation, provides clearer audio of you for others on the call, avoids echo and keeps the back and forth chatter from disturbing others at home," he said.
5. Create Barriers
For parents with school-age children at home, Alexandra Bernardi recommends creating some barriers during work hours. "In our house, parents get first floor (closest to router) and my kids get the second floor during work hours," she said.
6. Use Your "Commute Time" to Plan
For those who are used to a commute, Tim Koontz suggests using that time to figure out what needs to be done for the day and the upcoming week. "Once the day starts, emails start coming and calls and appointments tend to dominate," he pointed out.
7. Keep Yourself Healthy
Anne O'Day says that she drinks plenty of water, "Hydrate – I always have to remember to drink as much water at home as I do when I'm in the office."
Perhaps the best advice was offered by Dan Jasker, who advises: "Monitor your own well-being. Including stress levels and general health and encourage people who are at home with you to wash their hands, sneeze away from your area, and watch for symptoms."